Hi there, Hope you had a great weekend! :)

Being employed at the Sports Center in Eindhoven, I was one of the lucky fitness instructors who got the possibility to got to the "Solid Sound Convention" at the Sportcentrum Olympus in Utrecht. According to the official website it is the biggest one-day fitness convention (in Europe?) which takes place twice a year, offering different kind of fitness workshops such as dance workouts, piloxing, yoga, spinning, etc.. As I really love to try out different kind of sports and always keen on getting inspiration for workouts, I looked forward to go there with my colleagues.

The workshops I chose:

1.) 11.10 - 12.05: Nike Endurance Training with Lars Schuiling

2.) 12.20 - 13.15: Dance Hall with Gladys Trichet

3.) 13.55 - 14.50: AicE Cycling with Yvonne van Schaik

4.) 16.15 - 17.10: ClubJoy Yoga with

Judith Allfs, Marjan Sunfire and Tineke Boonhof

Actually I planned to do a few more Yoga workshops, however they were fully booked already. After signing up (thanks to Greta for organizing!) and sending a few personal data to Yvonne van Schaik for the spinning lesson, the registration was done.

On the day of the convention, my lovely colleagues Greta, Giulia, Susan and I met at the parking spot of the SSCE in Eindhoven and Vincent drove us to Utrecht. We arrived within 50 minutes and it was really easy to find a parking spot which was located only five minutes walking distance to the location. I had plenty of time to get changed, eat my breakfast (noodles with veggies and some fruits) and to discover the rooms of the sports center with Vincent before my first workshop started. We observed motivated fitness enthusiasts participating at courses like "Fit&Shape" and "ClubJoy Power". Most workshops took place in huge halls as there were a lot of participants.

At around 11.00 I went to "Area2" where my first workshop "Nike Endurance" with Lars Schuiling took place. The hall was almost full and the atmosphere was nice. After a short warm up we continued with some strength- and explosive exercises. I especially liked those which you had to do in rotation with a partner as I found them really motivating.

My second workshop "Dancehall" took place in the same hall, so I had a 15 minute break to get ready. The course started with a few girls performing a choreography on the stage which I really enjoyed to see. Then, we were invited to participate at the workout where we learned a short choreography. As I am a huge dancehall music fan and love to dance in general, time passed by way too fast. I greatly enjoyed the lesson with captivating music!

After having a break I arrived at the spinning room which was equipped with around 60 bikes. I chose a bike in the front front row and adjusted it according to my needs. Then, I picked up the Polar heart rate belt which was preset with my personal data (name, birthdate, height, weight). My maximum heart rate was also calculated. After putting on the heart belt, I could see a square being displayed on a big projection screen showing my name, heart rate, and heart rate in percentage together with the data of other participants. The colour of the square would change when you reached a certain heart rate intensity. The lesson started on time and we had two instructors motivating us to do our best. I sweat a lot during this lesson (like I always do in spinning :P) and enjoyed the great atmosphere. However, I personally prefer participating at spinning lessons where the instructor guides the participants by using RPM's

(rounds per minute)

and gears which should be achieved in combination with a projection screen showing the heart rate, instead of having to concentrate on a projection screen only. Nevertheless, it is a nice way to see how much effort the others were putting into the workout and it might be motivating for some people to keep up with the other participants.

At last, but not at least, the Yoga lesson I was looking forward to the whole day! It was a nice lesson with Tai Chi elements, but they were of course quite different from the lessons in I know from India. I could also learn some new asanas and it was a relaxing class.

All in all, it was a great experience and I could get some ideas and inputs for future workouts/classes. Thanks to the Student Sports Center Eindhoven for making this experience possible!

​

​
Powered by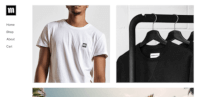 Create your own unique website with customizable templates.